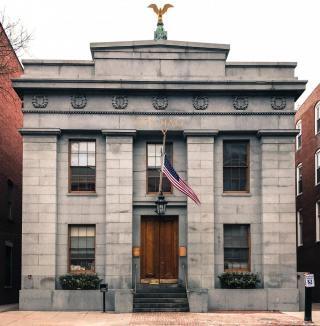 Buildings & Development
Did you know the Waring School in Beverly will be the first independent school in Massachusetts to certify a Passive House building?
View the Buildings & Development fact sheet.
As the largest source of GHGs in Beverly and Salem, buildings represent the greatest opportunity for emissions reductions. We can achieve these reductions in buildings through energy efficiency upgrades, utilizing electric heat pumps for both existing buildings and new construction, and incorporating on-site renewable energy where feasible. In Beverly and Salem, we must also ensure that all buildings, including the Cities' historic building stock, are resilient in the face of a changing climate, and that future development is planned in a way that promotes connectivity and access to transit.
Emissions from Buildings by Fuel Type
Buildings are the single largest source of greenhouse gas emissions in Beverly and Salem, comprising 50% and 55% of the Cities' GHG emissions, respectively. Here, you can see the breakdown of fuel types between both Cities' buildings by residential and commercial buildings. GHG emissions in commercial buildings are mostly from electricity and natural gas, while residential buildings use mostly heating fuels and natural gas.
Commercial Buildings are an Opportunity
Supporting energy efficiency and electrification for business is an especially powerful tool for Beverly and Salem because energy use intensity – the amount of energy used per square foot of building space - is higher for commercial buildings than for residential buildings. Businesses use somewhat more natural gas, and significantly more electricity, than a home or apartment, on a square foot basis.
To decarbonize our buildings, the Cities are leading by example through adoption of smart, clean, net-zero technology in existing and new municipal buildings.
We will achieve net-zero emissions when any remaining human-caused GHG emissions are balanced out by removing GHGs from the atmosphere in a process known as carbon removal.
Example: Harborlight Community Partners
As an example of nearly net-zero new construction, Harborlight Community Partners is completing construction on a six-unit affordable housing building on Hardy Street. The units are all designed to limit energy loss, including:
Triple glazed windows and closed cell insulation in the walls, ceiling, and basement exceeding code requirements.
Fresh, tempered air continually introduced through ERV (energy recovery ventilator) systems.
Solar power (22 kW) on the roof, which generates about 50% of the energy needs of the buildings. All systems in the building are high efficiency, 100% electric.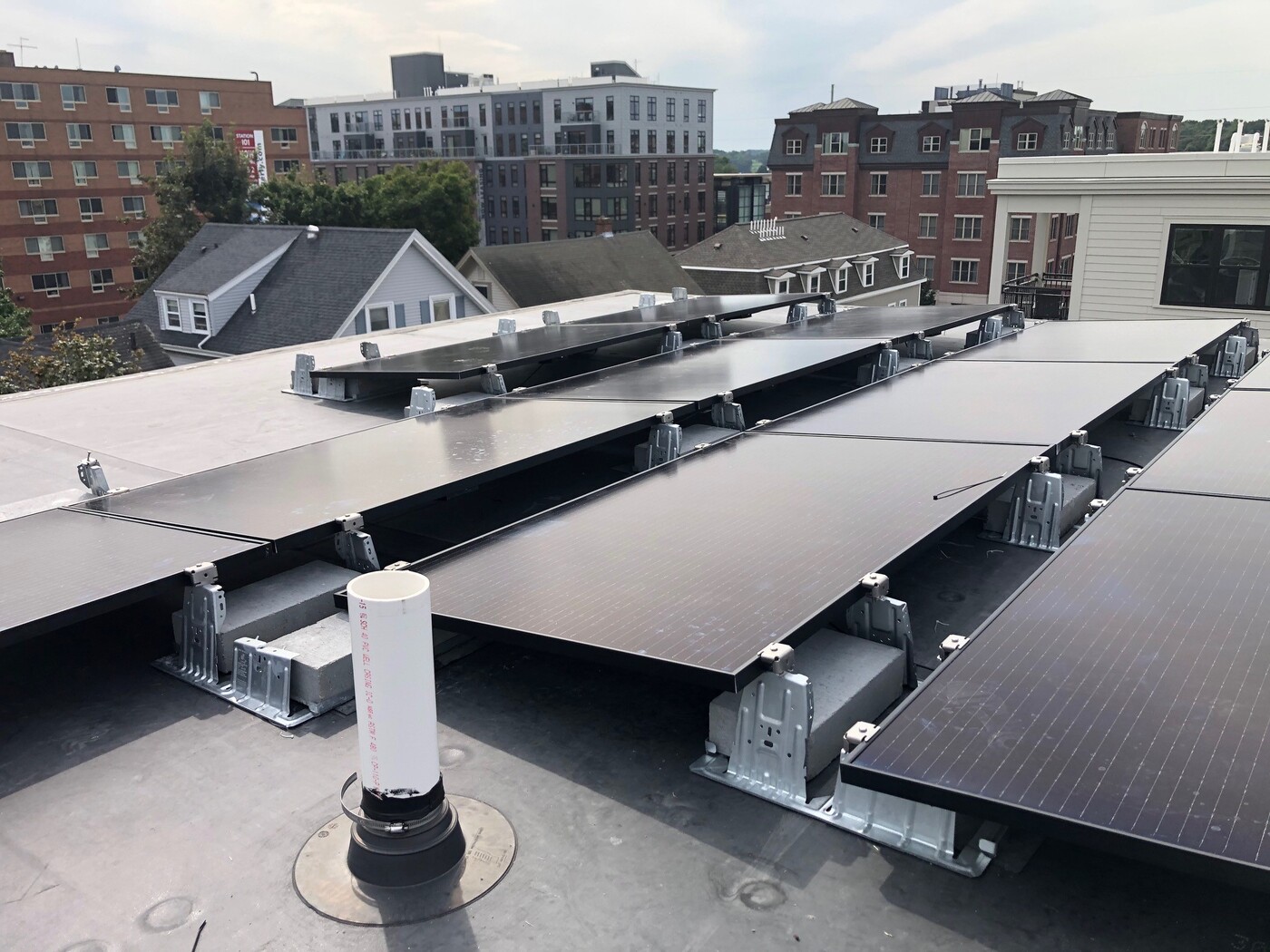 The Cities have created zoning reform that encourages sustainable use of buildings, including increased implementation of renewable energy such as solar and wind energy and adaptive reuse. The latter encourages preservation of existing buildings to be converted into affordable housing and other equity needs. Adaptive reuse can reduce the greenhouse gas emissions from new building materials.
Furthermore, both Beverly and Salem were early adopters of the MA Stretch Energy Code, which requires additional energy efficiency measures beyond the base building code. This supports the process of decarbonizing our buildings from design through implementation.
Make Your Home or Business Energy Efficient
---
Get a free home energy assessment from Mass Save!
Explore rebates and incentives for energy savings in your home.
Take advantage of business programs and cost savings.