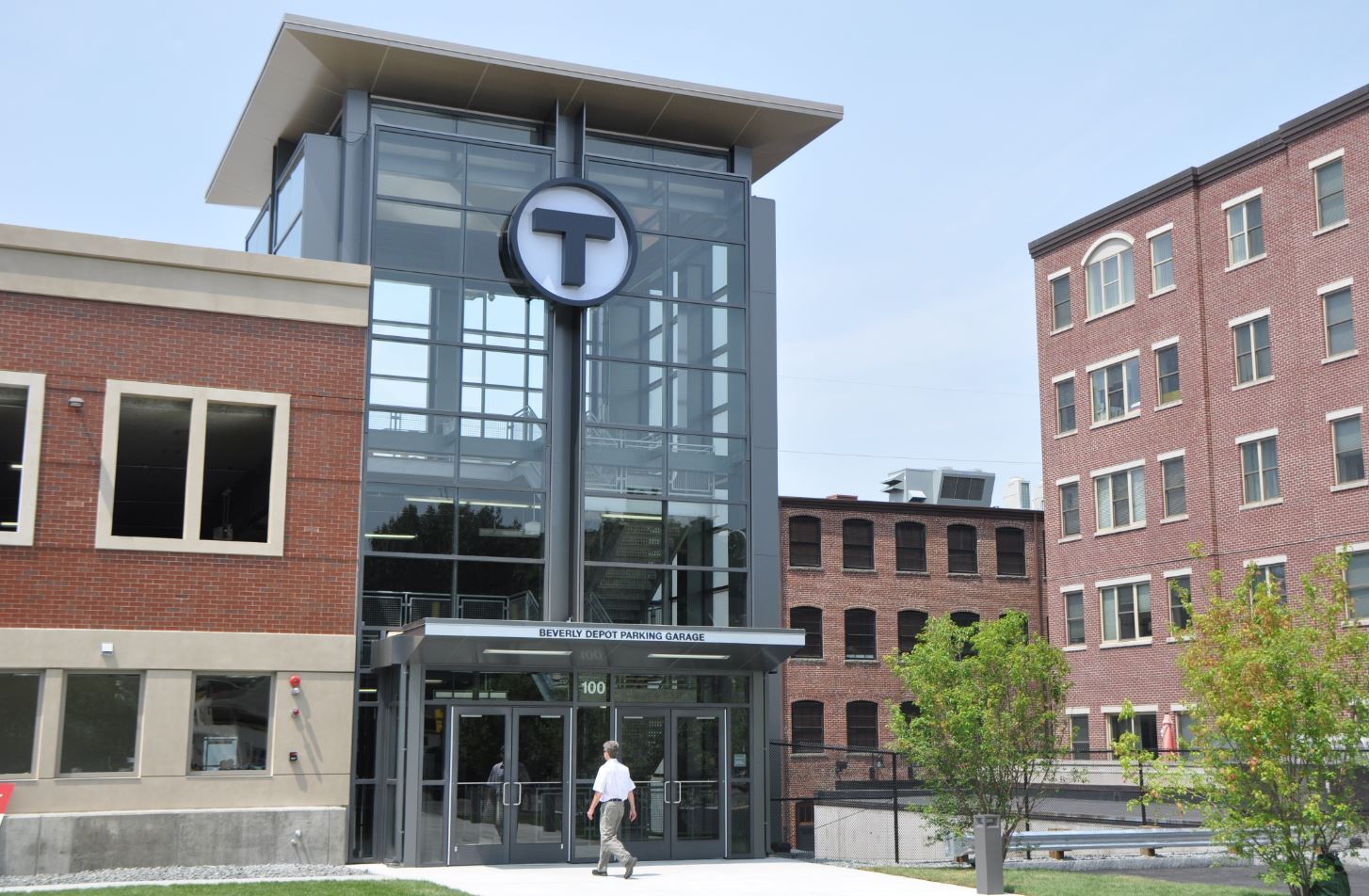 Mobility
Private vehicle emissions are 96% of total transportation emissions in Beverly and 97% in Salem.
View the Mobility fact sheet.
Beverly and Salem are rich with destinations. Traveling to restaurants and shops, family activities, and of course the daily commute, generates a lot of miles. Did you know that more than 45% of Beverly and Salem's greenhouse gas emissions are the result of transportation, 96% of which come from single occupancy vehicles driven by residents.
As can be seen below, residents in our Cities collectively drive 513 million miles per year. As we prepare for a resilient future, the resources, funds, and land area we dedicate to getting from place to place will continue to grow. This is an important time to consider clean, low-carbon mobility options for Beverly and Salem.
Average Miles Driven Per Year
In Beverly and Salem, when we add up all the miles of all the trips taken by car, the numbers quickly get large. Although many trips don't seem like much individually, at the scale of our two communities, we cover epic distances by car in the course of our everyday lives.
Planetary Distances from https://theplanets.org/
While Beverly and Salem are pedestrian friendly, the majority of our commuting is done by single occupancy vehicles, followed by carpooling and transit.
To move away from relying on single-occupancy vehicles, Beverly and Salem are creating accessible and reliable transportation options. Supporting different commuting modes through increased transit-oriented development and enhancing bicycle infrastructure for safety and accessibility can help make this shift.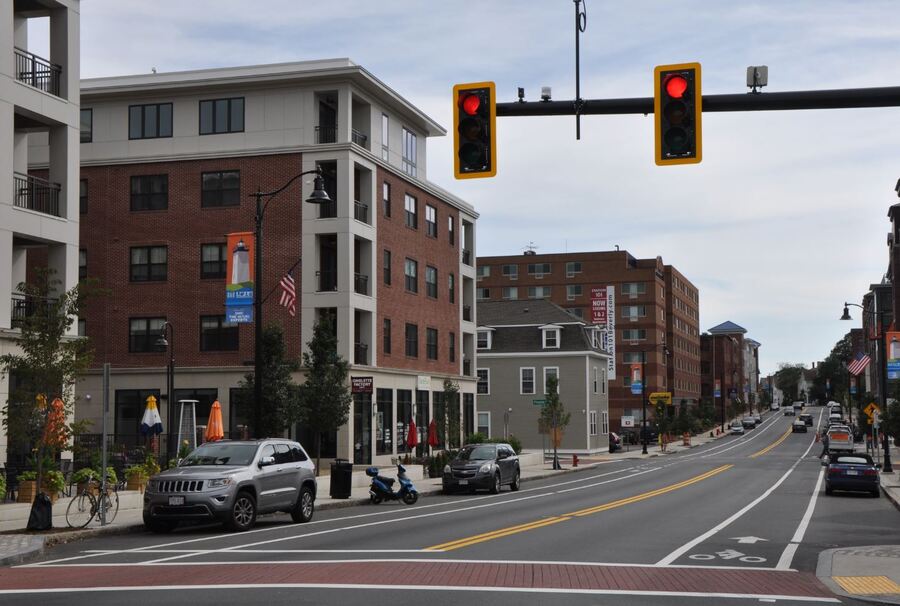 What are Complete Streets?
Complete Streets are roadways that make it safer and easier for users of all ages, abilities, and modes to get around. Design elements on a Complete Street include bus lanes or sidewalks, accessible signaling, and curb extensions.
Both Beverly and Salem have Complete Streets policies. The reconstruction of the Cabot Street roadway in downtown Beverly includes wider sidewalks and street trees to provide a pedestrian-friendly environment.
Learn more here
The Salem Skipper, a new ridesharing service serving the entire city, meets you where you are! It works like a minibus that comes when you want, where you want — book a ride straight from your phone, get picked up in minutes, and skip the hassle of parking.
To date, Skipper service has saved 1,168 miles of individual vehicle usage which saved 1,040 lbs. of CO2 being released into the atmosphere.
Explore Salem's Bike Trails
Find the Closest EV Charging Station to You
Parking Options for the Commuter Rail