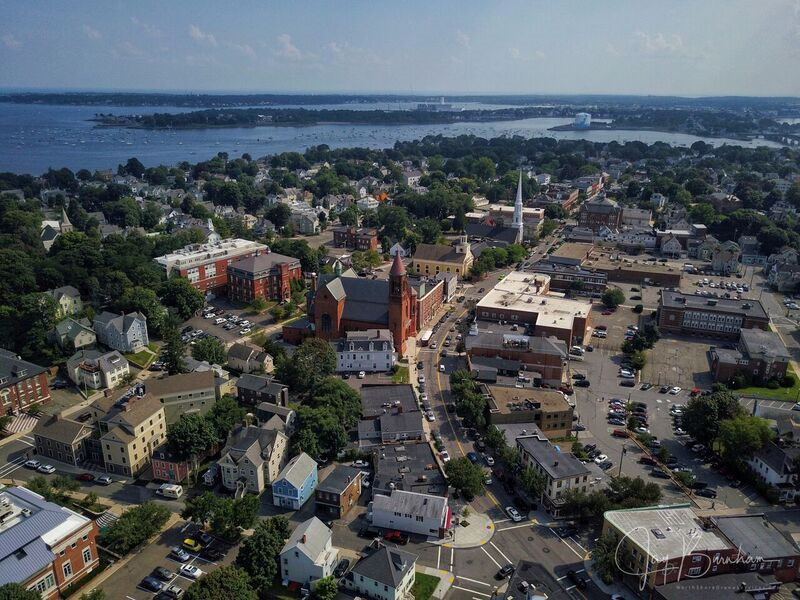 GHG Inventory
In both Cities, emissions from buildings make up over 50% of carbon emissions.
Looking at emissions by source confirms that transportation fuels like gasoline and diesel, and fuels to power buildings, like natural gas and heating fuels, are responsible for a significant amount of GHGs.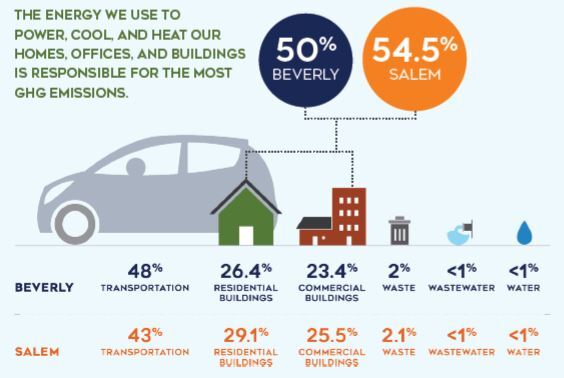 Here's another way to understand the breakdown of carbon emissions from Salem. We can see most of the energy we use comes from gasoline (cars), followed by natural gas and electricity. By breaking down our emissions by fuel type, our policies and programs can more effectively target those sectors.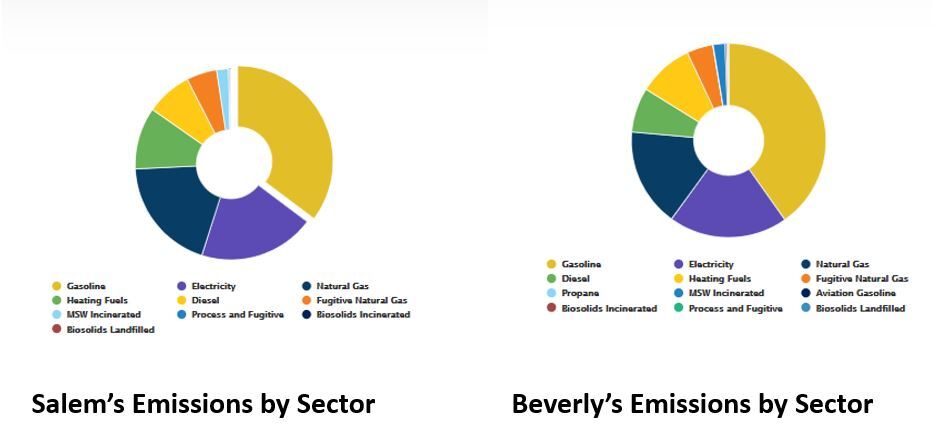 Greenhouse Gas Emissions by Sector
Across all fuel types, buildings in Beverly consumed 3,030,712 MMBtu worth of energy and 3,045,141 MMBtu in Salem. For part of the year it may seem like Beverly and Salem run on Halloween candy, yet that amount of energy would require 1.25 times the energy from all the Halloween candy consumed each year in the country!
Beverly and Salem By Capita
Emissions per capita shows us how emissions are quantified by population. When compared to other similar sized towns and cities in Massachusetts, Beverly and Salem have lower emissions per capita than Weston and Concord.